SERVPRO Has a Comprehensive Hazard Management Plan After Flood Damage Affects Coolidge Properties.
12/11/2019 (Permalink)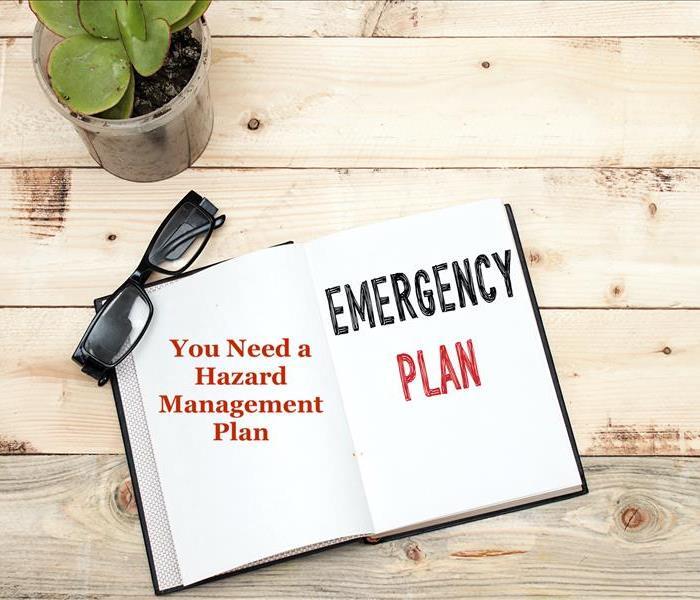 Coolidge residents we know how serious flood damage can be, let us help with your Hazard Management Plan.
A Hazard Management Plan makes all the difference in your Coolidge home.
Flooding incidents can lead to different hazards in your Coolidge property, exposing your loved ones to harm. When you hire a company like SERVPRO to restore your flooded property, you can be assured that should there be a hazard, our technicians take the right steps to fix it.
Hazard Recognition
Countless hazards can develop after flood damage incidents in Coolidge. Common ones include the presence of biohazards, chemicals such as pesticides, fuels, solvents, and caustic chemicals or the exposure of hazardous materials such as mercury asbestos or lead. Structural deterioration can lead to hazards such as collapsing ceiling and electrical faults. It is rare for one loss site to pose all these risks, so our SERVPRO technicians first set out to identify what dangers might be at your loss site.
Communicating To Others in the Area
Just as the types of risks vary, so do their effects. Some might have immediate ramifications if the occupants of the property are exposed. For example, electrical faults can cause immediate injury through electrocution. Others, like exposure to hazardous materials, may not have immediately discernible effects but can have long-term implications on the property occupants. At SERVPRO, the safety of the occupants is our priority, so we provide clear information about the hazards, and where applicable, we isolate the hazard areas from the rest of the house.
Initiating Control
Specialized skills, safety equipment, and sufficient time are some of the requirements necessary when dealing with flooding hazards. We have technicians with specialized training at SERVPRO to handle issues such as the removal of hazardous materials and mold abatement. Engineering controls such as plastic containments help prevent the spread of dangerous materials, especially when tearing down affected areas. We also use PPE, Personal Protective Equipment and use alternative sources of power such as generators to ensure safety
Documenting the Hazard
Dealing with the hazard can extend the remediation process beyond the expected timelines and sometimes cause problems with the insurer. Proper documentation of the issue and notification helps prevent such problems.
When properly managed, flooding situations in Casa Grande, Maricopa, and Arizona City are easier to address. Call SERVPRO of Casa Grande at (520) 421-1894 to help. We're Faster To Any Size Disaster.
To learn more about Coolidge, click here.