Maricopa Hospitality Centers Benefit from Swift SERVPRO Water Removal and Drying
12/11/2018 (Permalink)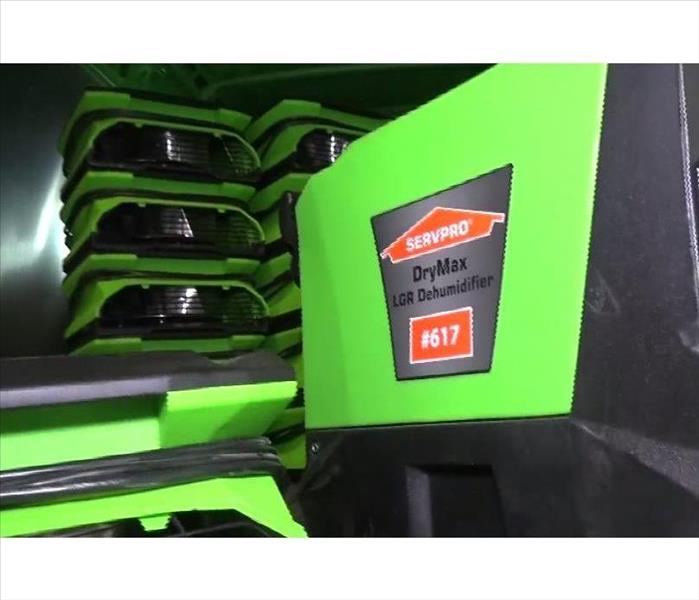 SERVPRO Provides Top-Notch Drying Equipment to Mitigate Commercial Water Damage to Maricopa Properties.
Sprinkler System Damage Can Cause Problems for a Maricopa Hotel
Fire suppression systems offer peace of mind for your Maricopa hotel if a disaster was to occur. These sprinkler units can help to limit the spread of a fire throughout the building, preserving the materials and the contents of the hotel from significant or irreparable damages. When these systems become damaged, even by something as direct as breaking off one of the sprinkler units on the ceiling, a high volume of water could find its way out onto the floors of the affected area.

Guests in your Maricopa hotel and water damage do not mix well. They also do not want their clothing and possessions damaged by sprinkling water. Finding an immediate solution to the problem helps to keep you from needing to relocate guests currently staying on the grounds and allows the business to continue to accept new customers with the appropriate preventative steps to limit the spread of this damage beyond individual rooms.

Our SERVPRO professionals can identify the full scope of the damage that your hotel has sustained from the broken sprinkler system. We have licensed contractors among our franchise that can offer lasting solutions to our customers from rebuilding damaged structural elements to repairing the broken sprinkler system to bring your fire suppression system back to full functionality.

Removing the water from the affected areas is a task that our mitigation team first dispatched to your business takes great care in accomplishing. With our leading equipment designed to extract water fast, our crew can quickly move to drying efforts in the building. Thoroughly removing the moisture from materials is critical to prevent the possibility of threatening effects like mold growth.

Water removal is a service that most business owners hope that they never need. With substantial water loss incidents, many structural elements and other items become vulnerable to unsalvageable damage. Let our SERVPRO of Casa Grande rapid response team offer a comprehensive solution from repairs to restoration that gets your facility back to full functionality faster. You can reach us 24/7 at (520) 421-1894.
More about this AZ city right here.