Super Useful Tips to Improve Your Maricopa Flood Damage Situation
4/21/2019 (Permalink)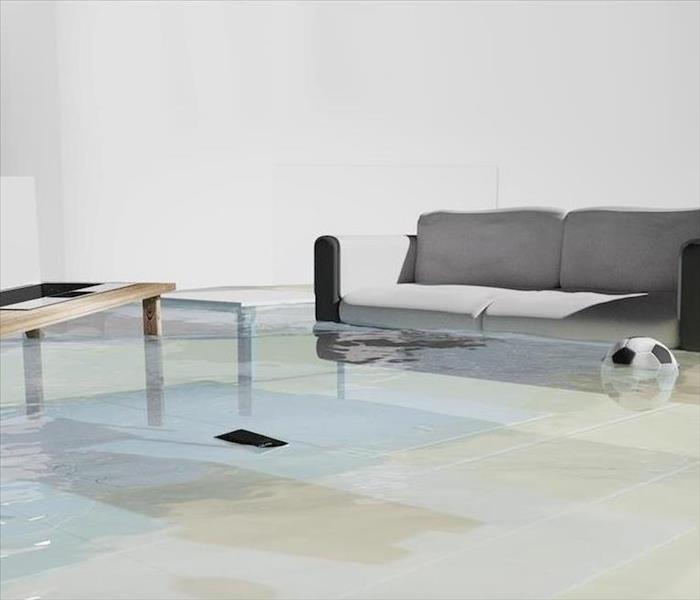 Don't be overwhelmed by flood damage in your home. Contact our certified SERVPRO team for water removal and remediation services.
Making Your Home Safe Again with Flood Damage Mitigation Methods in Maricopa
When we arrive at a home in Maricopa that needs mitigation and restoration services, we always come with a well-stocked Green Fleet to help us. Inside our vehicles, we carry the microbial agents, tools, equipment, and protective gear we use to perform all our mitigation work.
As we first enter your home, we begin mitigating flood damage in Maricopa as we spray affected surfaces and materials with a powerful disinfectant. Even though we wear personal protective equipment (PPE) during our mitigation, we still want to reduce the number of possible sources of contamination as much as we can throughout your home. This is because it also decreases the risk of cross-contamination.
Our PPE allows us to move easily while still using shovels, buckets, rakes, and other tools to remove the piles of silt and other debris polluting your dwelling. Carpets and padding are some of the most contaminated structures in a home with flood damage. Removing the silt and mud on top of these allows us to remove them more efficiently and get them out of your home. These require new replacements, which can occur after we dry the area sufficiently.
Newly exposed areas, like under the padding, or those that inadvertently become re-exposed to floodwater, require an application of disinfectant spray. Sometimes this occurs after we spray down surfaces with clean water with our power-washing equipment. Our goal of making things "Like it never even happened" and your satisfaction makes us strive for the best results while still at the lowest possible cost.
After we completely remove the solid materials from your house's interior, we can begin with the final wipe downs and then move on to drying your residence. Air movers and desiccant machines help dry the interior, so new materials do not become at risk of water damage or microbial infestation. Getting these materials installed means we get that much closer to getting you and your family back home again.
SERVPRO of Casa Grande can answer your questions about flood damage and how it can affect your home and your family. We are always here to respond to your call, 24/7, year-round, at (520) 421-1894. Our Green Fleet serves those in the Sacaton, Eloy, and Florence areas.
Click here for more information about the city of Maricopa.