Our Specialists Discuss Helpful Tips For Your Flood Damaged Arizona City Home
1/16/2020 (Permalink)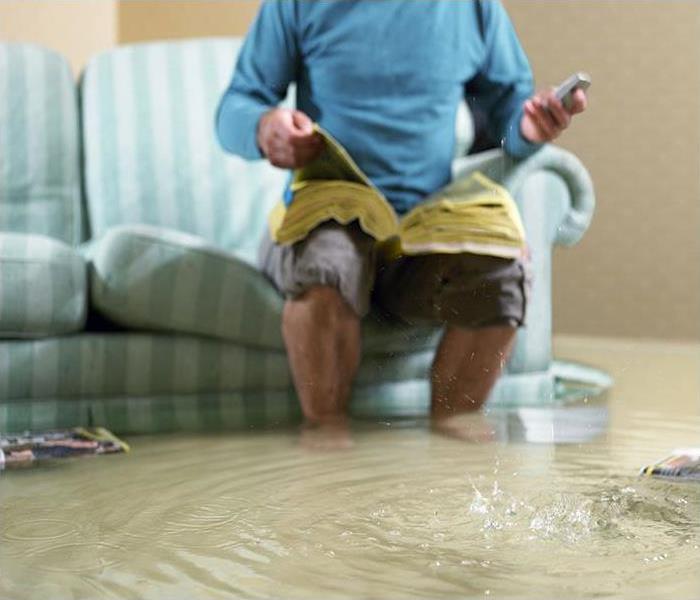 Whether you can complete these steps on your own or not, our SERVPRO of Casa Grande team can help your property after a flood.
Quick Tips for Arizona City Homeowners After Flooding
During an emergency like a flood in your Arizona City home, you might not always be thinking as clearly as you hope. With a high-stress situation like this can become, it is best to know the few steps that you can initially take to help later restoration efforts be more efficient and cost-effective. While every one of these later listed tips might not apply to your particular circumstances, beginning even some of these steps before our SERVPRO team arrives can help to get the process started before mitigation does.

It is essential to understand that most flood damage in Arizona City residences exceeds the expertise and ability of homeowners to restore and repair on their own. Even our team has various divisions of skilled professionals ranging from our field technicians to experienced general contractors that can help with board up, tarping, controlled demolition, and later reconstruction as needed. Here are some things that you can do to help professional restoration after a flood loss.

Get Air Moving
Air circulation and ventilation can help to reduce the severity and speed of mold development after a devastating flood loss. While in many situations, microbial threats are unavoidable, lessening their severity can help remediation efforts be less costly and damaging to the house.

Remove Personal Belongings
Content management is a significant level of our restoration practices after fire and water loss incidents, but there are ways that you can help to protect the things that matter most to you. Your treasures and keepsakes might be in line to become exposed to contaminated floodwater, and by removing these items from the area or moving them to a safer portion of your property, you can make the rest of the content management process more efficient and have ensured the protection and security of your most favored belongings.

Turn Off Utilities
When possible, it can be a good idea to disconnect running utilities such as gas, electricity, and even water flowing into the house. All of these could become damaged by flooding under the right conditions, and you can prevent the situation from being more hazardous than necessary for our responding SERVPRO technicians.

Whether you can complete these steps on your own or not, our SERVPRO of Casa Grande team can help your property after a flood. Give us a call anytime at (520) 421-1894.
For more about Arizona City click here.