Our Experts Discuss How To Treat Rust Stains In Your Coolidge Property After A Flood
8/12/2019 (Permalink)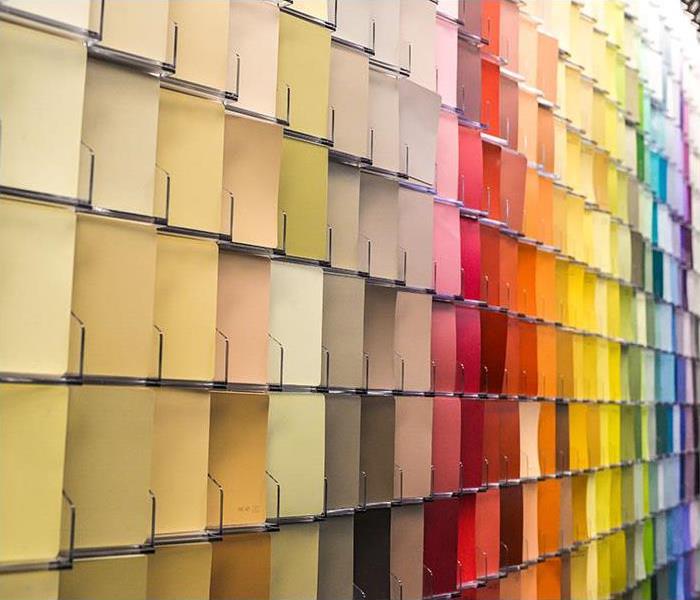 If your paint store ever gets flooded out after a rainstorm, call SERVPRO of Casa Grande at (520) 421-1894.
Commercial Flood Damage Crews In Coolidge Tell Us How To Treat Rust Stains
This time of year it is common for storms and monsoon rains to strike the Coolidge region. Once moisture builds up on the outside, it could get inside your paint store and cause excessive commercial flood damage. Once water enters any structure, it quickly begins to destroy your contents and building materials. Items that come into direct contact with water suffer from primary problems. However, moisture in the air can also cause secondary issues.

For example, wet carpet can get delaminated when wet, and drywall can get ruined if the relative humidity level inside is too high. When mitigating commercial flood damage in Coolidge, our SERVPRO technicians take measures to prevent secondary problems from occurring. We can accomplish this by setting up dehumidifiers to remove water vapor from the air. We also set up drying equipment to quickly dry out any wet items inside your store.

In any paint shop, there are a large number of metal paint cans being store. The presence of a large number of metal items can increase the possibility of suffering from problems with rust stains. When metal gets wet, it goes through a chemical change, and rust is formed. Wet metal cans sitting on carpet or fabric shelving can leave rust stains on the fabric if the metal cans get damp.

When rust stains any type of fabric or your carpeting materials, it can be difficult to remove. When dealing with rust-stained fabrics, our SERVPRO technicians utilize a strongly acidic cleaning solution. Rusticide is a chemical we often use, and it is an oxalic-phosphoric acid solution used for the removal of rust stains from cotton, linen, silk, wool, synthetic fibers, and carpeting, caused by metal contact with damp fabrics.

The strong acid reacts with the rust stain and disintegrates it. When using rusticide, we use extreme caution and avoid any spilling since it is dangerous for humans if it gets in their eyes or on their skin. We apply the chemical directly to the rust stain, and we sometimes use a brush to agitate the stain which pushes the chemicals deeper into the fabric. We then steam clean your carpets after the chemical has been applied.

If your paint store in Arizona City, Florence, or Eloy ever gets flooded out after a rainstorm, call SERVPRO of Casa Grande at (520) 421-1894 so that we can return your store to its preloss state "Like it never even happened."
For more about Coolidge click here.