You Can Rely On Our Professional Team In Maricopa
3/15/2019 (Permalink)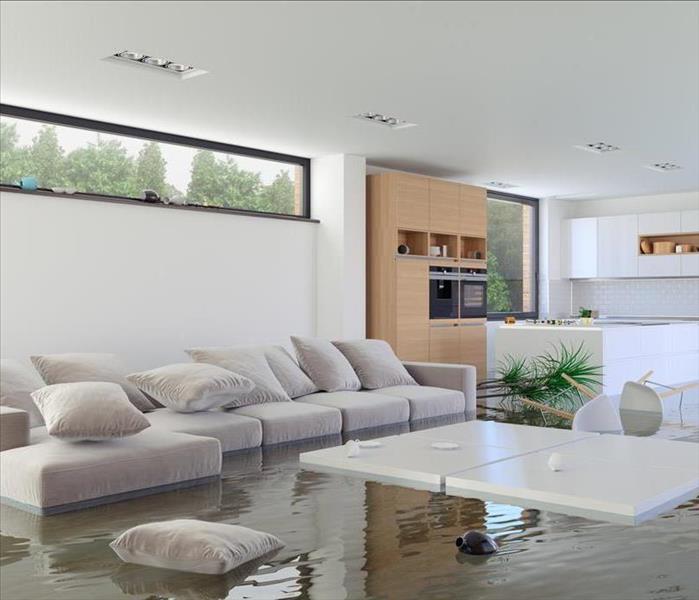 We will arrive to your home day or night and get started immediately at restoring your home after a flood. Call us right away.
Professional Help When There is Flood Damage to Your Home in Maricopa
Most people think of Arizona as a dry expanse of land, but if nature has shown us anything as of recent is that Maricopa residents need to be ready to react quickly to the impact of severe weather. Even when parts of the state have seen snow, in Maricopa many households are susceptible to flooding. Homeowners need to be ready to act should their homes be in peril and reaching out to a competent team of professionals is the first step towards protecting your property.

SERVPRO is ready when there is flood damage to your home in Maricopa. When nature takes over your home, as well as those around you, a quick reaction can save you time, anguish and money. Relying on our professional team to return your home to normal can make all the difference in mitigating your loss. We are available 24 hours a day, 7 days a week to respond to your emergency as soon as possible.

When our Green Fleet arrives at your home, it assesses the extent of the flood damage and identifies action steps while keeping safety in mind. Removing any standing water and contaminated contents from your home is of paramount importance, and we work on resolving those quickly. Flood waters are loaded with bacteria and debris that require full removal of materials such as carpeting, all for the sake of returning your home to pristine condition. Our SERVPRO team sets up submersible pumps to rid your home of deep standing water and utilizes handheld devices for smaller deposits. Moisture sensors and meters continuously measure the levels of humidity and inform our team on how to proceed.

Drying your home is just as important as extracting water. To speed up the process we may install drying mats, dehumidifiers and air movers to encourage air circulation and evaporation necessary to return to normal moisture levels. Our SERVPRO technicians may also resort to thermal imaging to help identify any spots still holding water. When the drying step is complete, we apply best practices to disinfect your home. Disinfection is an essential process in protecting your home from the proliferation of unwanted bacteria or microorganisms brought in by flood waters.

As overwhelming as it may be, flood damage is better handled by industry professionals. At SERVPRO of Casa Grande, we are only a call away. Reach out to (520) 421-1894 and let us help you leave your home "Like it never even happened."
Looking to adopt a pet? click here for more information on pets that are available now.